What are you most thankful for this time of year?
It's a question Mary J. Tanner Elementary School third grade teachers have been asking their students in the build up to Thanksgiving. That question has even become a core component of the writing curriculum this semester. Teachers have used the prompt to help students make a personal connection to the work being done in the classroom, and to help make a lasting impact so the work can be applied to scenarios off school grounds.
One of the ways teachers are making sure the lessons are taking hold is through a renewed partnership with the Slate Valley Center.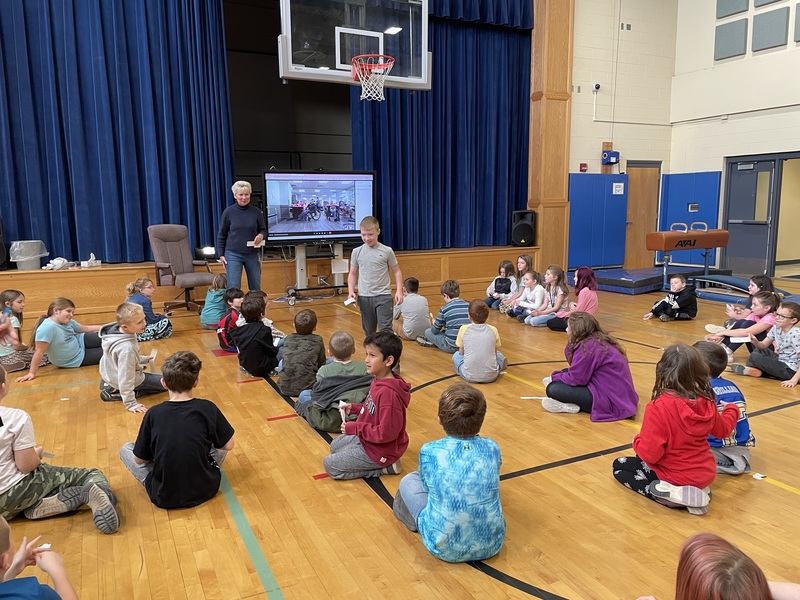 This month, third graders held a workshop over zoom with residents at the center and created a 'What We're Thankful For' bulletin board. Students traced their own hands on paper, and together with residents, wrote messages of reflection and thankfulness.
"This is a golden opportunity for our students to take what they're working on in the classroom and put it to use in a creative way that also supports the community they call home," said Third Grade Teacher Kim Bean. "We want our students to understand that what they learn at school can have a bigger impact outside those walls."
The idea was pitched to the third grade by a parent in Mrs. Fredette's class. Before the COVID-19 pandemic, the school had partnered with Slate Valley to hold events in which students spent time with residents and teachers turned lesson plans into special activities.
"We're grateful to have the opportunity to get our kids outside and do projects like these again," said Mrs. Bean. "I'm appreciative that we have teachers like Mrs. Fredette and Mrs. West, who can help organize special events like these, and we're looking forward to doing more events that can help enhance our curriculum in the future."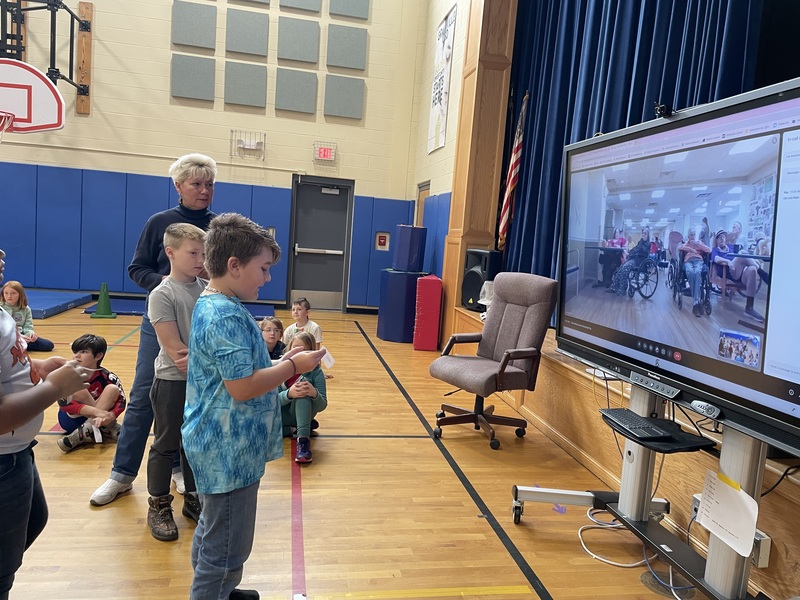 This month's workshop with the Slate Valley Center is one of three scheduled this school year. In December, third graders will sing Christmas songs and deliver handmade cards to residents for the holidays. Students will partner with residents again to create a special ornament that will hang from the center's Christmas tree throughout the holiday season. Students are already working with Mr. Tuttle on songs they will perform for residents, and those same songs will become part of the school's winter holiday concert.
"The holiday season can be challenging in general, and we want our school to be supportive of everyone who calls Granville home," says Principal Paul Morcone. "If having our students bring their lessons to residents at Slate Valley can make even one person's holidays more enjoyable, then it's a worthwhile experience for all."
A third event with Slate Valley is scheduled to take place in the spring.