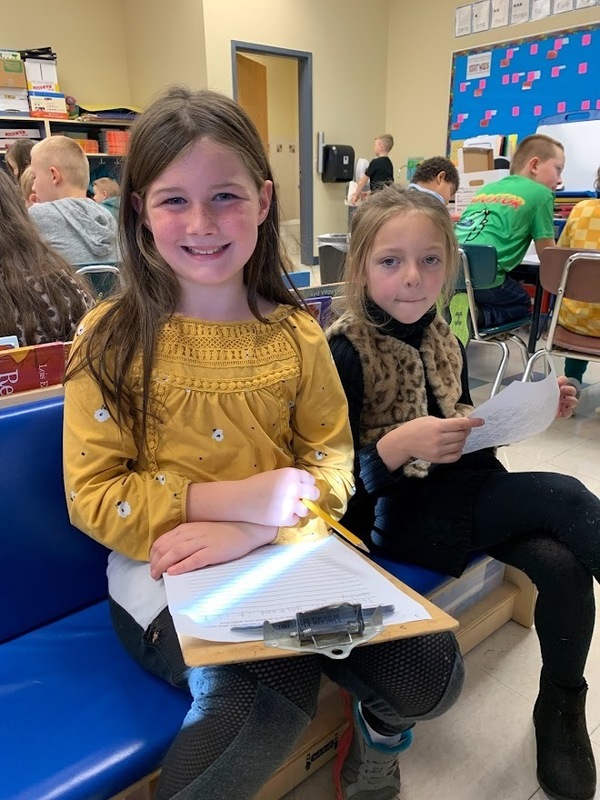 Partner readers is a program at MJT that has been going on for many years. There was a brief break due to COVID, but the program is back this year!
The program has third grade students going into kindergarten classrooms to help them with their reading skills. The program is not only beneficial to the kindergarteners, but also to the third graders helping them.
These photos were taken of Mrs. Bean's class helping Mrs. Gadway's students.
From Mrs. Gadway:
Mrs. Bean's class reads to my kindergarten class every Friday. The students are all paired with the same partner every week. They read a book to their kindergarten partner and discuss the story elements and the author's craft. Eventually, the kindergartener will be reading a book to their 3rd-grade partner and have the ability to ask similar questions. This builds relationships in our school community and fosters a love of reading.